"This CXP Award is a huge milestone for us"
Last week, we were proud to virtually host The CXP Awards (Candidate Experience Awards), where we presented the Best Candidate Experience Award to LähiTapiola, Finland's second-largest insurance company.
Here, we talk to LähiTapiola's Head of Business HR & Talent Acquisition, Kirsi Leskelä-Kelkka, and Development Manager, Sauli Malinen about why they use their own in-house recruitment process to attract the best talents.
Congratulations on your award. Tell us why winning this award is important to you?
Sauli Malinen: Thank you. To get this award is a dream come true! This award is proof that our work pays off; it's the finish line we've been waiting for. This CXP award is a huge milestone for us. I'm reading lots on social media that candidates are often dissatisfied because their needs aren't cared for during the recruitment process. We believe it's important for us to take care of our candidates' feelings and be human.
Kirsi Leskelä-Kelkka: This award means we can raise the profile of using candidate experience software within our own company. In the past, this subject hasn't always been as high on the agenda as we would have liked.
Why's candidate experience important to you?
Sauli Malinen: Our journey with this project began in autumn 2017 when we started looking at recruiting in-house instead of outsourcing. So, I started looking at how to best help our hiring managers to find talent efficiently. In spring 2018, we ran a pilot test and immediately began to receive candidate feedback. This made us realize that candidate experience is just as important as the recruitment process itself. While this wasn't a priority at first, we received feedback from one of our managers and the HR Director (at the time), who after seeing the feedback understood this as well. From there, it was decided that more resources should be put towards providing a good candidate experience. Now we started using in-house recruiting as part of our processes as well as software to measure candidate experience.
Kirsi Leskelä-Kelkka: Some of the spontaneous candidate feedback we received was about how great the process was. We began to use the tools in-house, and we have expanded, so now the whole team uses them.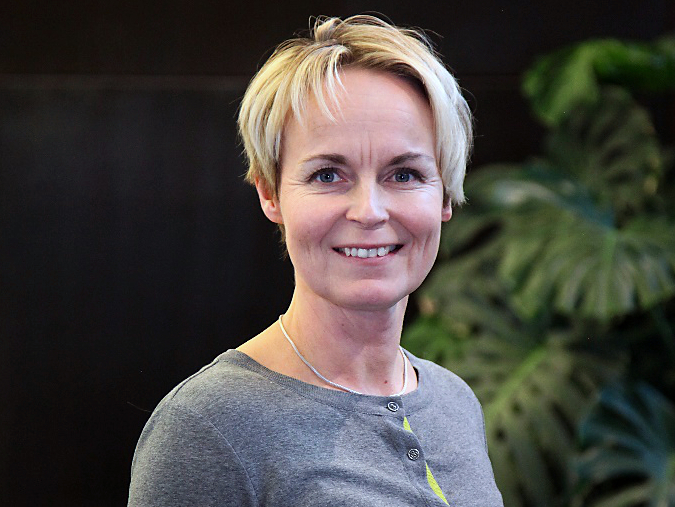 Kirsi Leskelä-Kelkka, Head of Business HR & Talent Acquisition at LähiTapiola
Would you recommend giving one person the responsibility for taking care of candidate experience?
Sauli Malinen: Absolutely, yes. However everyone in the organization needs to understand its importance, and be partially responsible. We presented our findings to directors and got permission to coach and teach our managers on how to provide good candidate experiences.
Would you say you've had the experience of prioritizing candidate experience within your company?
Sauli Malinen: Yes, the candidate experience feedback has shown higher-level directors that candidate experience is important. It is the first step of employee experience.
How did you share candidate feedback with your organization?
Sauli Malinen: I wrote an internal blog post on the importance of treating rejected candidates well. We do this because there's a high chance we'll want to call this candidate again when the time is right, and we need their specific skills. Who knows, some of them might be our customers in future.
We emphasized the importance of good communication, a well-structured recruitment process, and treating candidates fairly while creating a good atmosphere during interviews.
Kirsi Leskelä-Kelkka: The first step was to teach hiring managers how to work with our candidate experience process. Then, they gave him the go-ahead to start educating our hiring managers. We emphasized the importance of good communication, a well-structured recruitment process, and treating candidates fairly while creating a good atmosphere during interviews. Managers and supervisors responded positively to the training and quickly saw its importance.
Best Practice Tips
One of the major difficulties in implementing a new recruitment process is persuading managers to embrace a new system. What are your tips for people currently facing this challenge?
Below are LähiTapiola's tips for persuading hiring managers about the importance of a first-rate candidate experience:
Take small steps forward
Start to collect candidate feedback
Create a smooth, well-structured recruitment process and system for communicating with candidates throughout the process
Collate your feedback and show it to managers
LähiTapiola also shared with us some handy hiring tips for HR professionals and hiring managers:
Ensure one person has overall responsibility for the candidate experience
Emphasize that the whole company, including hiring managers, has to consider candidate experience to protect the employer brand
Communicate with candidates to keep them fully informed throughout the process. This is key.
Give managers the choice of whether they want to hire themselves or hand it over to HR.
HR and hiring managers should kick off each recruitment campaign with a short meeting. Use this time to go through the recruitment process together. HR should advise the hiring manager on how best to proceed and communicate with the candidate.
Stress the importance of using an ATS (Applicant Tracking System) throughout the hiring process. For LähiTapiola, this is a requirement.
Stay transparent. The HR manager and hiring manager should evaluate each recruitment campaign and communicate what went well and what didn't. It's also important to compare performance with others in the company so that everyone's a part of building the employer brand.
Accept that no one is perfect. All hiring managers have strengths and weaknesses, so tailor your start-up meetings according to the hiring manager's skill set so they can perform their best. HR managers need to be flexible in their approach, to remember that while they're using candidate experience ATS, they're still working with people.
Use the Candidate Net Promoter Score (CNPS). At LähiTapiola, our hiring managers often contact HR when they have a low CNPS and want help to improve their score.
2021 Mar 29
Interviewees Sauli Malinen & Kirsi Leskelä-Kelkka, Interviewer Simon Werner-Zankl
---
Round-Up
Are you interested in competing in next year's candidate experience and achieving something like LähiTapiola? Apply to compete today!
Keep me updated
Notify me when the next winners are announced