"To be the recruitment company we would have used ourselves"
At CXP Awards (Candidate Experience Awards) on March 24th, Swedish recruitment company Invici won the Best Interview Award. We were interested to see why candidate experience is essential to their company and how they became so successful in their field.
So, we talked to CEO Anders Fritz and Recruitment Consultant Anders Zetterlund. They started the company ten years ago, and recruit in the finance and economy sectors.
When starting out, they asked themselves what type of company they wanted to be. They decided to focus on building a firm in the same way they would like to be treated as customers and candidates.
In addition to their own experience and values, they asked managers what they valued from a candidate and customer perspective during the recruitment process. The result? A company where candidate experience, transparent communication and let processes be handled by professionals in finance are the pillars of their hiring techniques.
Anders Fritz, CEO at Invici
How do you maintain such high standards?
Anders Fritz: During every process, we have our initial purpose in mind - to be the recruitment company we would have used ourselves. The focus on each unique person is part of our DNA, a mindset everyone at Invici shares even though we all have different personalities. We also share a background in finance to keep conversations and interviews with candidates on a professional level.
It's also important to understand candidates' needs and previous experiences. We do this by collecting candidate feedback using Trustcruit. The feedback helps us make adjustments and take actions to improve quality. To improve the quality even further, each recruitment consultant at Invici has few processes running simultaneously to create room for dialogues and communication.
Then, suitable candidates are most often contacted for an interview the day they apply to us. We either do an in-person or video interview. Ideally, we aim for shorter recruitment cycles, as we've found that the faster the process, the more satisfied candidates are.
How do you approach candidate communication?
Anders Fritz: During the recruitment process, we establish a dialogue as well as communicating a timeline. Our candidates are always in close communication with the recruitment consultant from the get-go because maybe sometimes something is changed. And we need to communicate that. To us, a two-way conversation and that the candidate feels comfortable is critical. And don't forget communicating with the client!
What's your approach to candidate interviews?
Anders Zetterlund: When meeting the candidate, we want the person to feel secure to enable them to perform their best. First up, we go through the agenda, then give a presentation about the client company. We also ask candidates questions about themselves to create a personality profile. Once we know more about our candidates, we talk about the actual job in the latter part of the interview, to be able to ask them more relevant questions After the interview, we communicate regularly with them, keeping them updated every step of the way, even if the recruitment process has halted.
What's more important, a good mindset or good recruitment guidelines?
Anders Zetterlund: While we have a few guidelines, we believe a positive mindset and clear goals are valuable to us, our customers, and our candidates. Made possible with senior recruiters experienced in finance. This includes a constant dialogue with the company we're recruiting for. We believe it's essential to keep a continuous conversation flowing between ourselves, managers, customers, and recruiters to maintain flexibility and quality.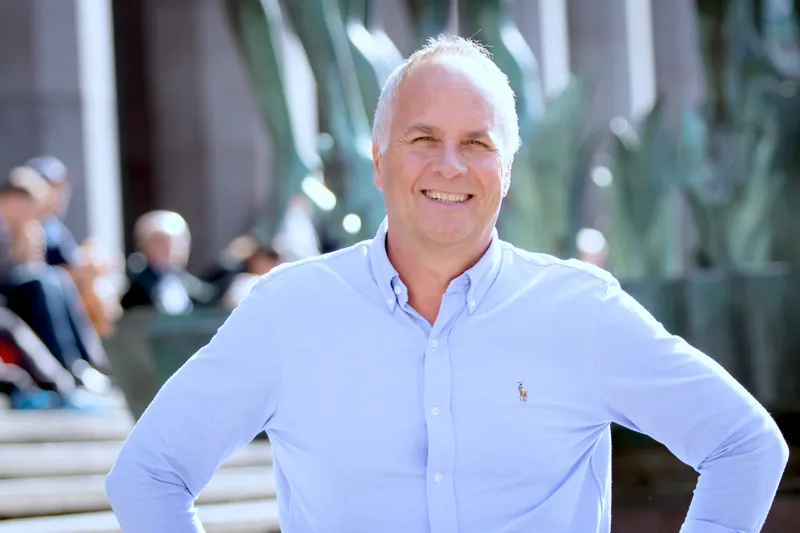 Anders Zetterlund, Recruitment Consultant at Invici
What if you receive negative feedback?
Anders Zetterlund: We always discuss how and what we can do better next time. We use our weekly meetings and occasional workshops to do this.
Can you give an example of changes you've made after negative interview feedback?
Anders Zetterlund: While we primarily receive positive feedback, we've had a few communication challenges with candidates looking for more senior positions. So we've changed our approach to ensure they feel heard and seen. We always appreciate someone else's perspective on our work.
Another example is standardized emails sent to candidates that we believed were clear and consistent. However we got feedback that candidates didn't agree on that. So we had to rethink and rewrite the emails.
We've had a few communication challenges with candidates looking for more senior positions. So we've changed our approach to ensure they feel heard and seen.
Can you give examples of positive feedback you've received from candidates?
Anders Fritz: Our candidates like that we go through the interview agenda. We find this works well in the financial sector. They also like that we provide an overview of the company's culture, managers, and tasks to set the right expectations. We've also been complimented on our transparency and that we ask about their career goals and conduct background checks. But what makes us the most proud is that candidates feel seen and secure, and feel that we know the job role and client company well.
Is there anything in particular that candidates appreciate?
Anders Zetterlund: Many candidates tell us they feel they're working with a recruiter who understands their needs because the company is run by people with a finance background. We know how the industry works, which puts us in a unique position. They know they're talking to someone who knows the industry terminology. We also work continuously with all candidates we meet, even those who get rejected since we often see them as potential hires for future positions. As a result, our candidates are more open with us because they know we understand them, which becomes the foundation of long-term candidate relationships.
Best Practice Tips
We asked Invici to share any tips they have for other recruiters. Here's what they told us:
Focus on creating long-term relationships based on showing respect and being humble
Put yourself in the perspective of candidates and make a walkthrough of your recruitment process. You'll spot many points to improve.
Give candidates feedback on their CV and cover letter, also at the end of the interview. This is something that many candidates find unique to Invici.
Adopt a 'coaching' style when providing feedback. Candidates appreciate this because it feels more constructive than what may sometimes be perceived as criticism.
Encourage candidates to ask for this sort of feedback from other recruitment companies. Remind candidates that since they've put lots of effort into preparing for their interview and participating in it, it's their right to know how they performed.
2021 Mar 29
Interviewees Anders Fritz & Anders Zetterlund, Interviewer Simon Werner-Zankl
---
Round-Up
Are you interested in competing in next year's candidate experience and achieving something like Invici? Apply to compete today!
Keep me updated
Notify me when the next winners are announced